Reps makes music for viola, guitar, synthesizer, bass, and drums.  While relating to compositional motoric minimalism and Krautrock of the 70s and post-rock of the 90s, Reps offer something of a different flavor – less bombastic, more inscrutable, always flexible, and deeply focused.  Their pallette ranges from the slow and subtle shifting of color in "Qumran" to the persuasive, hard-charging insistence of "Punisher", and from the locked in groove of "Big Bebek" to the complexly intersecting layers of "Head for Sand".  Reps has been gigging around NYC since 2015 and will release their debut album in 2018.
…members…
Sam Morrison (keyboards) works with jazz and improvisation, notated chamber composition, and electronics. His other projects have included the swinging psych-rock band AKG & Costume, the Minneapolis-based piano trio Baby Demons, and a currently forming jazz quintet. soundcloud.com/sam-morrison
Dave Ruder (guitar) is also a member of thingNY and Varispeed.  Dave runs Gold Bolus Recordings, on which he has released numerous solo albums of songs and pieces, most recently Qualms Rectified (2017). www.daveruder.com
Jeff Tobias (bass) is a multi-instrumentalist and composer who has been criss-crossing the American underground in touring weirdo acts since 2003. In addition to slinging bass with Reps, he plays reeds and keyboards in Sunwatchers. www.jefftobias.net
Karen Waltuch (viola) feels that prior experiences playing for and/or with Tony Conrad, Philip Glass, Jim O'Rourke, Cynthia Hopkins, Dan Friel, Rachelle Garniez, 75 Dollar Bill and other weirdos have successfully prepared her for making the music of Reps.  She is also a gardener. www.violistakaren.com
Mason Macias (drums) is a drummer and composer with Texas and California roots. Also a member of Yoink and Infix. Prior experiences include Marnie Stern, Deerhunter, Feuding Fathers and Daniel Kobialka.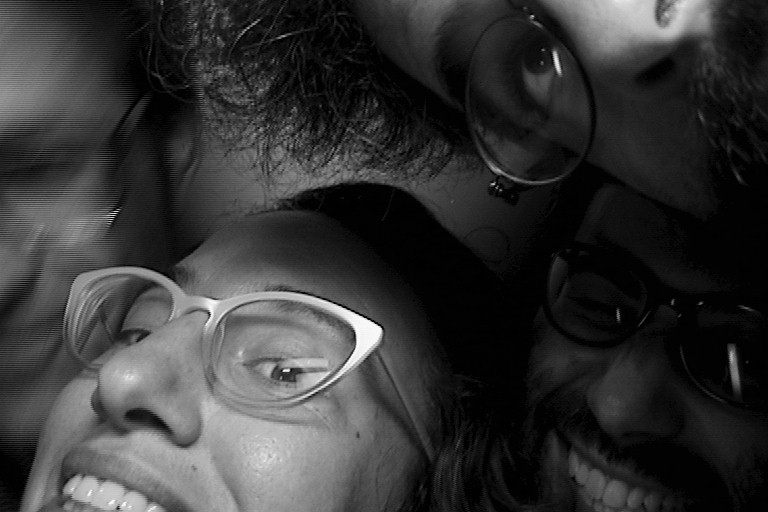 …former members…
Max Jaffe – drums 2016-17
Cory Bracken – drums 2015-16
Andrew Livingston – cello 2015
ellen o – keys 2015
Dave Kadden – keys 2015